THE BONE HOUSE
OR
A VERY DREADFUL BUSINESS
London, England, mid 1800s – and death is all the rage.
As people flocked from their villages to our burgeoning metropolis on the Thames, a mounting pressure on space bought with it mortal rates of pollution, disease and crime. In turn, demand for the fit and proper interment of our dearly departed was sky high. With properties worth more beneath the ground than above it, great enterprise sprung forth like weeds on new graves and private cemeteries opened their gates for business across the capital.
Death was IN.
But as with all profit-driven ventures, not every participant was above board. Amongst many honest undertakers lurked the unscrupulous, those who would stoop to any depth to line their pockets with the fortunes of the dead. And late at night, in the Bone House of Spa-Fields Golgotha, a fire raged for precisely these wicked purposes...

The Bone House is an independent animated short, written and directed by Emma Windsor. It is currently in production and has bought together many highly talented artists and performers.

WATCH THE TRAILER
VIEW THE PRODUCTION BLOG
JOIN US ON FACEBOOK





THE CONTRIBUTORS


Chris Broderick: Music & Performance
AKA The Devil
It was invigorating to be asked to contribute, and Emma with her beautifully talented pool of friends reciprocated by
making a great video for my group, The Singing Loins
, (now retired). Not many artists have money, so I love this sort of skill swap collaboration. The red lenses I wore as the Devil, for 8 hours under the lights, are still welded to my eyeballs. Other than that, it was a great day.
Chris Broderick's Facebook page

Lindsay Edmondson: Music & Performance
AKA The Governess Bagge
Lindsay composed the music with Pat and played piano, clarinet and comedy cornet for The Bone House theme. She is currently studying for a BMus in popular music at the University of Kent and also works as a peripatetic music teacher and workshop facilitator. Lindsay has played myriad styles of music in bands throughout the UK, from Ska to Klezmer. In her spare time she dresses up as stilt icon Ms Carrie R Bagge!

Trudy Rowe: Make-Up & Performance
Trudy is a close friend of Emma, has known her since GCSE Art, and gets drawn in to most of her hare-brained schemes. Trying her gardening skills out on unwitting performers in the guise of a make up artist has been her latest challenge in the long running saga of The Bone House. However unwilling (or busy) she seems unable to say no to her long standing friend when another project is proposed! Trudy is a full time gardener who also: runs circus workshops, makes a noise with instruments, chairs the community club
Jugglez
, sells Christmas trees, keeps people sane, adds practicality to mad ideas and is fascinated my the mitochondrial relationships of fungi.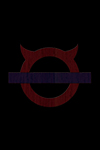 Elise Townsend: Producer, Model-Maker
Elise is a producer, stop motion fabricator and animator. With a strong interest in the production she joined The Bone House project as the stop motion producer, working alongside Emma to help encourage and support. With strong skills in time management and scheduling, particularly on the old Microsoft Excel, this project brought together two passions – wonderfully coloured schedules and traditional stop motion animation. Alongside her interest in production management, other skills include fabrication with her main interest being flat material based work exploring texture and colour, often including enamelling and metal work.
www.elisetownsend.weebly.com
www.elisetownsendanimation.weebly.com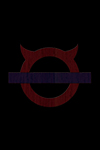 Emma Windsor: Director, Writer, Animator, Model-Maker
With a passion for the Gothic, the macabre and the downright odd, Emma Windsor specialises in stop-motion, embracing many techniques including puppet animation, pixilation and timelapse. She currently resides in Bristol and has just completed a Masters Degree in Animation with the University of the West of England. She collaborates with many other artists to produce work under the umbrella of 'White Rabbit Animation' and can often be seen (but not heard) ferreting through the countryside, armed with only a camera and audio recorder.
White Rabbit Animation
--------------------------------------------
Monsters Ashore: The Singing Loins
MiLK HaRE
It's Beginning To Look A Lot Like Christmas
Enjoy Yourself
Oh No! There Goes Tokyo!

Seth Woolf: Model-Maker & Performance
AKA Mr Bird
Seth Woolf became involved with the production of The Bone House when he undertook the design and creation of a
full-scale mask for the character of Mr Bird
, drawing inspiration from the story and preliminary character sketches. He continued to contribute to the production with the creation of full-scale and miniature props and models and with general 'mucking in'. His work currently focuses on the design and and creation of puppets and objects with an off-kilter sense of character and history, combining found objects and fragments with fabrication, process, texturing and weathering of raw materials, primarily, metal, wood and leather.

Abigail Ziering: Costume & Performance
Abigail Ziering is a musician, poet, and visual artist/graphic designer who trained at BA level and beyond in fashion design. She is currently taking a haitus from the latter to focus on recording and performing with Luna Lacuna, IIXII, and Sean Bean Death Scene as well as music promotion and video production but continues to create costumes for film and theatre as well as running a 'rock atelier' equiping bands with stage wear. In this capacity she has been delighted to contribute to The Bone House.
www.lunalacuna.co.uk
www.lunalacuna.co.uk/fashion
www.lunalacuna.co.uk/art
And with very special thanks also to
:
Frank Harper
Steph Cave
Bec Green
and everyone at the
Bristol School of Animation